Multiple ways to hold
Whether you mount onto your sun visor or an air vent, this Clip-On Car Phone Holder is ready to work (so you won't have to) when it comes to easy visibility and safer behind-the-wheel use.
Stay in your line of sight
Drive with greater peace of mind
A supportive worker
From focusing on the GPS or watching a video on YouTube, everyone can enjoy ergonomic use of their phone while on the road.
Great for passenger and driver alike
Our Luxe Memory Foam Neck Pillow measures 11" in length, with 10.2" in width at top and 7.1" in width at bottom. The pillow has a depth of 3.5".
Twist it, work it
The rotator dial on this holder allows you to angle up to 170 degrees while the base of the clamp holders for your phone prove 360-degree rotation.
Sturdy + dependable
The plastic build of this Clip-On Car Phone Holder makes it solid and strong, helping provide longer-lasting performance than some rubbers that can deteriorate in heat over time.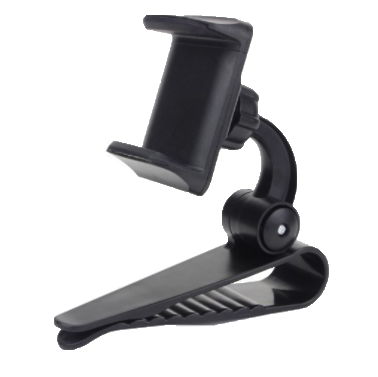 Non-obstructive convenience
Whether you attach this Clip-On Car Phone Holder to an air vent or to your sun visor, its slim build isn't bulky nor will it block the driver's visibility at the windshield.